Hello, I'm Dan Sampson, A Motion & Video Professional.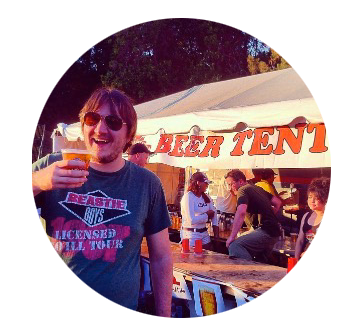 I'm located in 
Toronto and London, Ontario. 
 I've been working in VFX, Film & Broadcast Television industry
for over 10 years. 
I enjoy creating art, listening to music and watching movies, seeing live music, drinking coffee and beer, eating great food, and making fun things for people to watch. 
I create animations and video in many different styles using traditional and digital methods. 
I'm a member of Adobe Creative Cloud and a professional user of
Adobe After Effects, Premiere, Photoshop and Illustrator. 
I utilize vector graphics, hard-drawn illustration, photo manipulation, compositing techniques in my work. 
I have created many characters and designed animated worlds
for a variety of projects.

Currently, I'm a Co-founder & Creative Director of a software company named Emote Play Apps Inc. that is set up in Toronto, Ontario. This year we released our first game named Big Break: The Acting Game, an iPad app which helps children learn emotion through
acting and creating movies.

You can check it now on Apple App Store. 
​​​​​​​